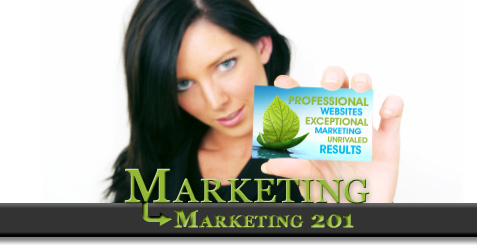 Top Tier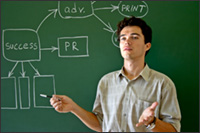 So, how do we find the target customer? We don't. We let him find us.

We put up a world-class website, write Google ads that showcase our services, and invite him to visit. We prepare for that visit by having relevant content, well organized, that allows him to make informed choices about his needs and we then sell our services to him.


Tier One

The top tier that delivers the highest ROI is Google pay-per-click ads! Until you have gotten all of the leads you can get with Google pay-per-click ads, it is a waste of marbles to go to tier two.


Tier Two

The next Tier that delivers the next highest ROI is Yahoo pay-per-click ads! When you have exhausted Google and Yahoo, then go to MSN and AOL.

Only then, if you have marbles left, should you go to the bottom tiers for the shotgun media approach.


Conventional Wisdom

Conventional wisdom about mass marketing is dead. It was killed by the internet and buried in an unmarked grave. May it rest in peace.


The Information Superhighway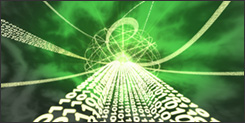 Today's customers are very informed about our products and their needs. As well as everyday shopping, they use the Web to search for contractors, products, services and prices. They use the Web to research everything going into their homes and buildings and they expect to meet contractors who can present themselves as informed professionals. Lowest price is not always their primary concern.

Should you think that the people in your town are different and do not use the Internet to search for insulation, consider these facts: across the U.S., about 61% of all households use the internet to search for cars, clothes, toys and, yes, insulation. Add to that, those who "only" search at work, and that goes up to 70%. For households above $50,000.00 per year, that figure climbs to 88%. Go above $75,000 per year in household income and the percentage soars to 98%.

During the month of July 2008, Google did nine billion searches...that's billion. One million eight hundred thousand of those were in the Continental United States and had some form of insulation attached as a keyword. Again, in the U.S., One hundred thirty thousand searches in July were for spray foam alone.

Conclusion

Without a fully functioning and properly marketed website, your customers are searching for you, but finding your competition instead!


From a practical standpoint, the entire Internet only became active in 1994. Internet marketing has only been a sales asset to service industries such as spray foam for 10 years. Google did not start pay-per-click advertising until February 2002. Spray foam has less than 5% of the total insulation market. It's all new.

We are building this airplane as we learn to fly it. For business owners in today's world that means making choices about things like internet marketing without having the knowledge to do so or the comfort level that they have always enjoyed. By building the Web, our generation has changed our world.

The interconnectivity of everything and everyone is all around us. We have Facebook, MySpace, YouTube, blogs and talking heads filling our lives 24/7. We are raising a generation that knows of no other way than to be connected. To that generation, the web is much more than a tool or advertising medium; it is an integral part of their lives. They will use this Web that we are building in ways that we cannot imagine. They, also, will change our world.

Things change.

This Web we are building will not go away, but will continue to mature and cause many more changes in both our personal and professional lives. The individuals and companies who adapt quickly and embrace this new technology will find a brighter future awaiting them.

No matter who markets your company, whether we do it, you do it yourself or someone else does it, this will not change:

The Web is The Way.