Information is Power
In this Information Age, you hear catchphrases like "getting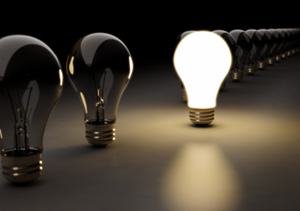 connected" or "staying connected".

We cannot stress enough, the importance of having state of the art communications when you are spending hard-earned dollars to bring new clients to your company.

Technology has made it very inexpensive to not only get connected, but to stay connected.

We offer the latest technologies free to you, so that you can have the tools necessary to respond faster and more effectively to the clients, and, even better manage your information and crews to eliminate communications from slipping through the cracks.
Email Communications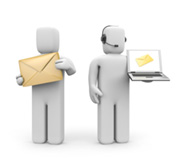 For example, let's say a potential customer fills out the contact form on your website while they are searching for a qualified contractor to bid a new spray foam project. Let's also say you are the second company they have "contacted" this morning, so far.

Your competitor likely checks their email at the end of the day when they get back to the office or home, but you get your emails immediately on your phone. You then immediately call or email that client back letting them know you want their business and are ready to serve, as professionals do.

Now that the consumer has made contact with a responsive contractor, they are not likely to continue searching for another contractor to ask their questions. Your competitor on the other hand, after waiting till the next day to call the lead back, is wondering why they are not returning his call.

We both know why. He does not.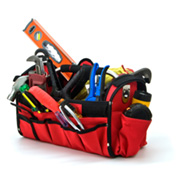 Email as an Effective Tool

Not only can we send the website emails to your phone, we can send them to many phones and computers, all at the same time, automatically. This keeps you and your entire organization connected effortlessly, thus, eliminating the possibility of good leads slipping through the cracks and costing you growth.


Telephone Communications

We supply a toll-free telephone number free of charge for each website we build. We do this for many important reasons:
Tracking

At the end of each week, we email you a report showing all your calls, the numbers that called you, and the length of each call. This allows both of us a great tool to track website performance, and you a great tool to track staff performance.


Response

We can forward that number anywhere you like, when you like, how you like.

For example, if you want the website calls to ring to your office during business hours, then, at 5 O'clock you want those calls to automatically start ringing to your cell phone and your salesperson's cell phone, at the same time, we can do that. Then, on weekends, you want the calls to automatically ring to a live answering service (which we highly recommend by the way), we can do that too.

Technology has made it effortless to get connected and stay connected, no matter where you are, no matter where your crews are, no matter where the customers are.


Results

It is this type of technology infrastructure that gets you more jobs, better jobs, with less money, less work and less stress.


Standing Out

Not withstanding the fact that your new customers will praise your name to their friends for your flawless communications.

We all know how the general public feels about trying to get a hold of contractors when they need one.


Timing is Everything

Enough cannot be said about being able to take a clients website call while driving between jobs, or replying in minutes to their email while on a jobsite.

Remember, at that moment, they are thinking about insulation, worrying about insulation, and wanting answers about insulation.


Today, these types of communications are so important for success, that we provide it to you for free.

When we say, "we do not succeed unless you succeed", we actually put our money where our mouth is.