This section will hopefully answer all the important policy questions regarding our relationship with you and the mutual expectations therein.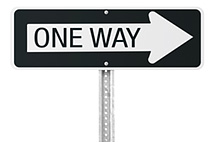 If we left something out, please contact us immediately so we can answer your questions and update this page for other contractors.


Simplicity is key
Method
We bill by credit card only. This keeps our costs (your costs) down by not having to run the "receivables marathon".

Placing a credit card on file with us also gets you 30 more days to pay after we get paid, plus you can usually accumulate air miles/points that come in handy around vacation time.
Timing
All of our campaigns run a calendar week billing cycle (Sunday to Saturday). Though we pay the search engine companies daily for the traffic, we wait until the following Tuesday to tally up the clicks for each campaign for the prior week and bill your credit card then.
Receipts
Anytime we bill your credit card, without exception, we immediately email you supporting documentation such as:



Detailed Invoice(s) with line items and quantities explaining each charge.
Supporting 3rd party reports to substantiate the amounts/volume/clicks.
A sincere Thank You note reminding you that we do not take a single, solitary click for granted and that we appreciate the business you have trusted us with.

Problems
If a credit card billing fails to process, we notify you immediately to assist us in solving whatever problem may be preventing the charge from going through.

In the event we cannot charge the card for 24 hours, we temporarily suspend your campaign(s) to stop currently accruing charges until the past charges can be collected successfully.
Reoccurring Problems
If a credit card fails to process three times (weekly periods), we suspend the campaign(s) until the campaigns have been brought current (as mentioned above), and, until we receive an additional backup credit card to place on file to smooth out any bumps in the future.
We don't have any

Our mission is simple: we want to help you grow your business. Thats the ONLY way that we can profit. When we both profit, no contract is necessary.


Copyright Information
Websites
Our websites can never be copied, in whole, or in part, to any other website out of our control, ever. We have a comprehensive "digital copyright" on all our digital content on the Internet.

For detailed information concerning U.S. Trademark and Copyright law, we have conveniently provided a current, printable PDF file for your review.




Logos / Slogans
The Foam America Green™ logo and the name Foam America Green™ is our corporate property and can only be used with our written permission.

The Slogan, "Professional Websites • Exceptional Marketing • Unrivaled Results" is our corporate property and can only be used with our written permission.

Any other Logos or Slogans we create, modify or simply place on a website for you, is yours to use as you wish. That means if you utilize our free graphics services (smart move) and we create a new logo just for you, that logo becomes your Trademark property and we will only display it with your permission.
Everything Else
On the other hand, if you would like to use anything else from our websites in a non-digital format, feel free!

Non-Digital format is anything you can have printed such as business cards, brochures, letterhead, vehicle graphics, truck/trailer wraps, proposals, hats, shirts, etc.