We do not charge anything for our websites.

Here is what's included at no cost to you:
A cutting-edge, state-of-the-art insulation website customized with your logo, your specific insulation products and services in an exclusive territory
An effective, proven Domain Name specific to your territory
Ongoing Search Engine Optimization (SEO) to get you as much free traffic as possible
Toll-Free (or Local) Website Phone Number to track all phone call leads generated by the website with reports emailed to you weekly
Email Accounts for all your staff
Website Hosting
Website Maintenance
Website Traffic Reports
Website Upgrades
The best technical support in the business
No Catch.

We do not sell websites for a living. We are not in the website "paid hosting" business either.

Our only business is getting quality leads for the Insulation Industry.

Our goal is to remove all barriers for insulation contractors to use the vast power of the Internet to successfully market their company. Our business model focuses on getting you high-quality leads through the effective combination of Geo-targeted, Pay-Per-Click Marketing campaigns coupled with the most professional Insulation websites on planet Earth.

We charge insulation contractors on a per-visit basis from a paid ad to bring qualified consumers and builders to your world-class website.

That's all we charge for; no consumers, no charge.

And, unlike companies such as Service Magic®, your leads only go to you, not a handful of your competitors.
...for lack of a better word

SEO companies can promise to get you on the first page of Google for certain search terms. Perhaps, with enough of your money, they can do that.

What they CANNOT promise is that by doing so, you will be successful. Usually, SEO companies will promise you 5-10 keywords, some go as far as 10-20 (for thousands of dollars upfront).

Now let's take a look at an actual Google Analytics report from one of our clients websites. (click the picture for a large easy-to-read version)


In six months, this website has had almost 3,000 visitors using 479 different keywords to find it.

That's right, 479 different keywords. We have the largest keyword database in the insulation industry. It's safe to say that this contractor did not concede any possible leads to his competition.

Our statistics show that for every visitor to our websites from first page organics, three more visitors get there from paid ads. Can you as a business owner afford to miss out on 75% of your potential sales?

If first page organics are so important, then why do very large companies like Home Depot, Sears, Target, Wal-Mart and Amazon constantly run pay-per-click ads? If you want to maximize your return on investment, you must do PPC ads. You cannot concede those leads to your competition.

SEO programs also require the contractor to spend money up front and usually require contracts keeping you locked in long after you are ready to leave.

We have no contracts.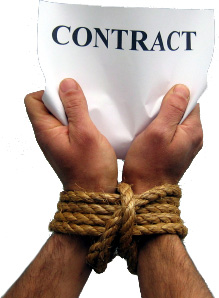 Rather than you having to invest money up front and wait for returns, our business model is forward-thinking and fosters a long-term relationship where we both make money together.

Have you ever tried to get an Insulation contractor referral/testimonial from any marketing provider? (Yellow Pages®, Webmasters, SEO companies, Reach Local®, TV Stations, Radio Stations, Billboard companies, etc, etc)

Until Now