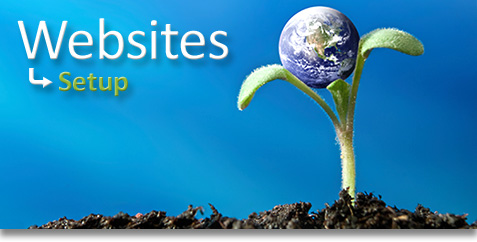 Every Site is Unique

And here is how we go about making one (or more) yours:
Goals
We start with learning about your company and your goals in the Insulation Industry.
Territory
Territories are extremely important. We will only market one of our websites, for one contractor, in any one area. You tell us which geographical areas you wish to provide service and we then run comprehensive demographics reports to help predict the anticipated volume you can expect for each of the advertised services you offer. We then use those demographics reports for the proposed area(s) to decide with you, what exact areas will be marketed to, and how many websites you may need to do it efficiently.

For details on how we determine the best website location(s), see our menu item below titled Geo-Targeted Strategies.
Strategy
If you have an existing website, or just own a domain name, we then decide if you want to keep your existing website separate from the new site, or have us link your existing domain you already own to the new website we build on our server. It's up to you.
Services
We then gather a complete list of services you offer and manufactures products you may want to highlight (Foametix, BASF, Bay Systems, OC, Knauf, etc). From this list, we will design your website services section with a well thought out menu system.
Contacts
We gather all your company contact information, addresses, principals, billing information, etc. From this list we will then assign email addresses, define website contact details for consumers and determine where/how you want your leads delivered (Computers, Blackberry's, iPhones, etc).

Depending whether you want a custom toll-free telephone number (ie; 888-FOAM-NYC) for the website or a local number, we gather a list available numbers for you to choose from.
Personalization
We highly recommend using pictures of your jobs, pictures of your crews, client testimonials, listings of accreditations, licenses, special aspects of your company, etc.

We can either convert your existing company logo for website use, or we can custom design you a brand new logo at no charge, your choice.
Partners
Our Partners pages build relationships with your suppliers, your affiliations and even your builders. We will place logos with clickable links to the websites you choose to show all visitors to your website that you are serious about Insulation. This also provides better search engine rankings.
Build
The average build takes about one week.

Simple builds take less time and complex multi-site builds take a little bit longer.

Once we get all of the sections and pages built, you review the site and let us know if we need to make any changes before going live.
Budget
You have full control of your marketing/traffic budget. We can set up daily limits or weekly limits on your account limiting the click traffic to your goals and budget. This budget amount is only useful if you want to LIMIT your traffic and not get all available leads in your target area.

For example, if your area has 10 consumers a day looking for Spray Foam, and you set your budget to 20 per day, you still will only get 10 that day. About half of our clients have a budget, and half run campaigns without limits. It will be different for each situation.
Deploy
We launch the campaign(s) and closely monitor your traffic to fine tune the search traffic to your area. We have seen Insulation leads start coming in as soon as an hour of launch, but the average is a few days in the beginning with lead quality rising for the entire first month. (Consumers usually look for insulation from 1-4 weeks before needing a bid).
Optimization
Usually at 30 day intervals we check search engine rankings for each site and make adjustments to sustain or increase rankings. Our goal is to capture at least 25% free traffic for our clients through natural search engine listings. This also varies by city and region and depends on many factors.
Maintenance
We routinely add new features to the websites like Updated Tax Credit pages, Cost Calculators, new Partners, fresh photos of insulation jobs sent in by the contractors to add to their Photo Gallery sections, etc. Minor additions and changes are added immediately, while major changes may be scheduled in the near future as not to interfere with ongoing marketing campaigns and workflow issues.